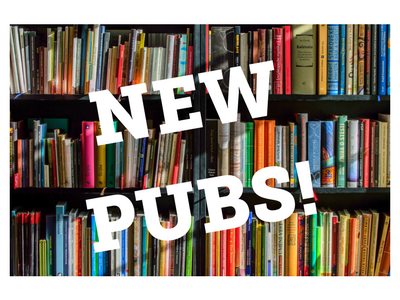 An increasing number of students with intellectual disability (ID) have used Medicaid Home and Community Based Services (HCBS) waivers to support participation in postsecondary education (PSE) programs. The opportunity to participate in PSE improves the likelihood of employment for participants, as well as opportunities to experience greater community inclusion, independent living, and greater self-reliance; outcomes that align with the goals of HCBS waivers. Studies have shown that participation in PSE can also decrease reliance on publicly provided support services. Students in at least nine states have already used HCBS waivers as a funding source for services and supports while in college. The District of Columbia will be the tenth program nationally when it begins HCBS waiver support for PSE in 2020.
Because the federal government allows considerable leeway in determining the parameters of HCBS programs, some states have very robust programs. For example, Pennsylvania has a statewide Education Services category in its waiver program that specifically covers PSE. In other states, students have used self-directed waiver funds to support individual goals in their service plans, which include continuing education.
Since HCBS waivers vary so much and hold so much promise, Think College has recently published three papers on the topic in an effort to raise awareness of how these resources are being used to support more students with ID to access PSE.
Use of Medicaid Waivers to Support Students with Intellectual Disability in College is an introduction to Medicaid HCBS waivers with a general explanation of how some states have used them to support students with ID in college, and the types of PSE services and supports that waivers can fund.
Medicaid HCBS Waiver Support for Students with Intellectual Disability Attending College provides more information for those who want to explore waivers within their own state. This Insight Brief provides step-by-step instructions for obtaining state waivers from the federal Medicaid website; how to review waivers for the services they provide; what are participant-directed funding options in the state; and who is an approved Medicaid provider for PSE services.
Positive Outcomes for Students with Intellectual Disability Attending College: Why Medicaid Waivers Should Provide Support outlines compelling arguments for state agencies to allow Medicaid HCBS waiver participants to use their funding for PSE. We have gathered the evidence about the positive outcomes of PSE for individuals with ID and how these outcomes match the goals of Medicaid waiver programs, including increased employment, greater participation in the community, and often, decreased reliance on publicly provided support services. This publication can be used by students, families, schools and other advocates working with state agencies to explore the opportunity of using HCBS waivers for PSE.
ICYMI: Three NEW Insight Briefs on Medicaid Support for Higher Education
https://thinkcollege.net/think-college-news/icymi-three-new-insight-briefs-on-medicaid-support-for-higher-education