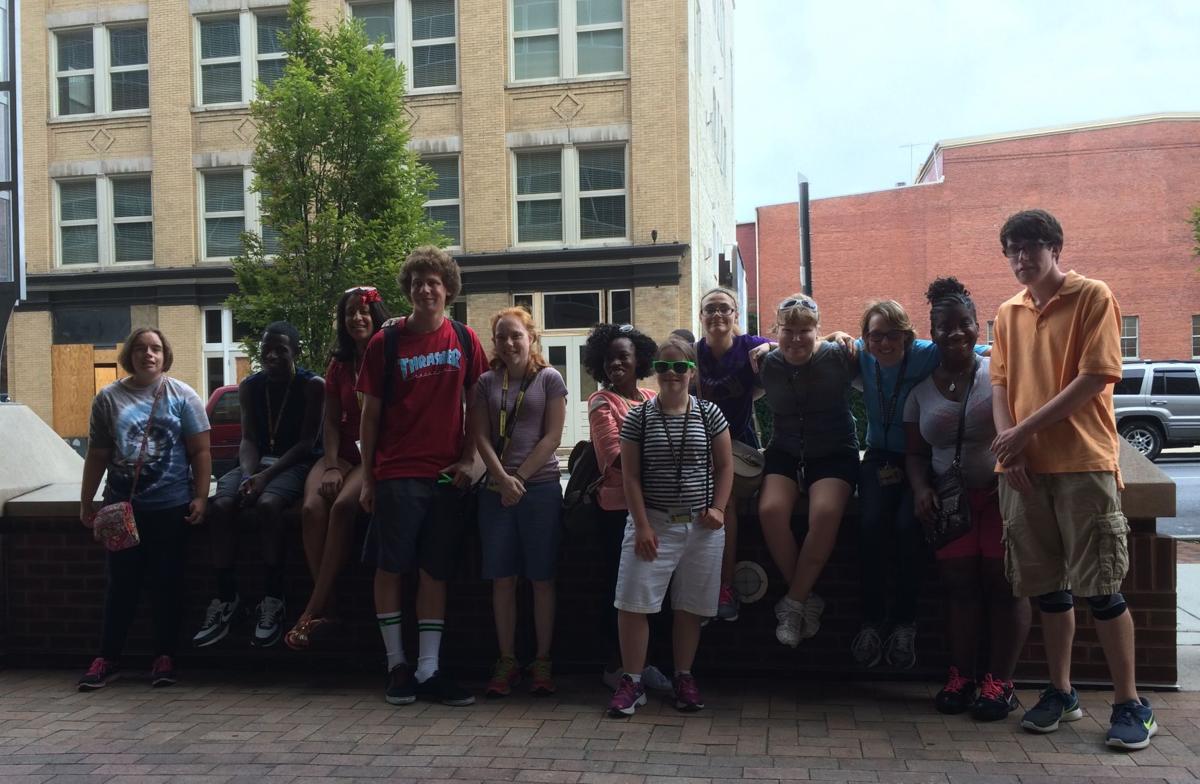 Jan Bechtel believes in the potential of every student at Millersville University.
"Every individual should have access to education, opportunity and all the experiences that life has to offer," she says.
That's the goal of Millersville's Career & Life Studies program, which provides traditional college experiences to students with intellectual disabilities.
There are currently 15 students in the two-year program, with six in their final year and nine in their first year.
"The six in their final year will graduate in May," says Bechtel, who directs the program.
Students enrolled in the program are treated like every other student on the campus, says Ann Marie Licata, who directs a grant that established the Pennsylvania Inclusive Higher Education Consortium.
"They register for classes like every other student. They take the classes that everyone else takes on campus," she says. "We start with, 'What would the typical student receive on campus?' and that's what Career & Life Studies students get. They live in residence halls and participate in social activities on campus. This is not an add-on program, not something extra. It's very much an integral part of the campus community."
Students in the Career & Life Studies program are part of person-centered planning to identify the hopes and dreams of each student, Bechtel says.
"This is a very significant experience for the student and their family/friends because many students have never been asked about their hopes and dreams," Bechtel says. "In K-12, much of their day and life have been planned out and structured according to an IEP (Individualized Education Program) outlining the services and paid supports available for a student. Thinking about college and their future career was not on their radar until the barriers to access came tumbling down with the creation of post-secondary education programs."
Now, Bechtel says, students are not only being asked about their hopes and dreams, but they are also learning all that is possible.
"Career & Life Studies provides foundational experiences, including academics, career exploration, social — building relationships — and independence — self-advocacy and self-determination — that not only lead to employment opportunities but the growth of the individual as well," Bechtel says.
The Career & Life Studies program has been so successful, it's going to be expanded to a four-year program in the near future, Licata says.
And, because of its success, the program was recently awarded a five-year grant through the U.S. Department of Education.
The grant funds the Pennsylvania Inclusive Higher Education Consortium, which was created to help bring similar programs to other universities.
"The grant doesn't fund this program, but it funds other colleges to get started with their own programs and it funds the resources necessary to provide training and support for other schools," Licata says.
Millersville's program is considered the model program for building a fully-inclusive post-secondary education experience, she says. When the grant was written, two other schools in the state — Penn State Harrisburg and Mercyhurst — had partially-inclusive programs and are part of the consortium.
"The program at Millersville is the model program because of its level of inclusivity," says Thomas Neuville, professor of special education and principal investigator for the grant. "Our program is growing and evolving over time. We are the model program, but we will also do continual improvement to make sure our program continues to grow."
Millersville was awarded the grant in October 2015 and Licata was hired in February of last year.
"Since that time, the consortium has grown," she says. "Part of our activities include creating opportunities for other colleges and universities to apply for seed money that gets them started in their process of developing programs and all the aspects that would be required for a program like this."
Millersville's role also includes technical training and assistance, visiting universities and providing presentations on the program, inviting representatives from other schools to Millersville to review the program and more, she says.
An annual conference is held in the spring to highlight the program.
"We're inviting anyone in the state to come to the conference," Licata says of the symposium that will be held April 5-7. "It's not just open to colleges and universities, although we hope that many of them would be interested in coming and hearing more about this program. We're also interested in having families, school district representatives, students and more attend.
"We want everyone to know of the opportunities that exist and how we can create even more opportunities."
Read Original Article